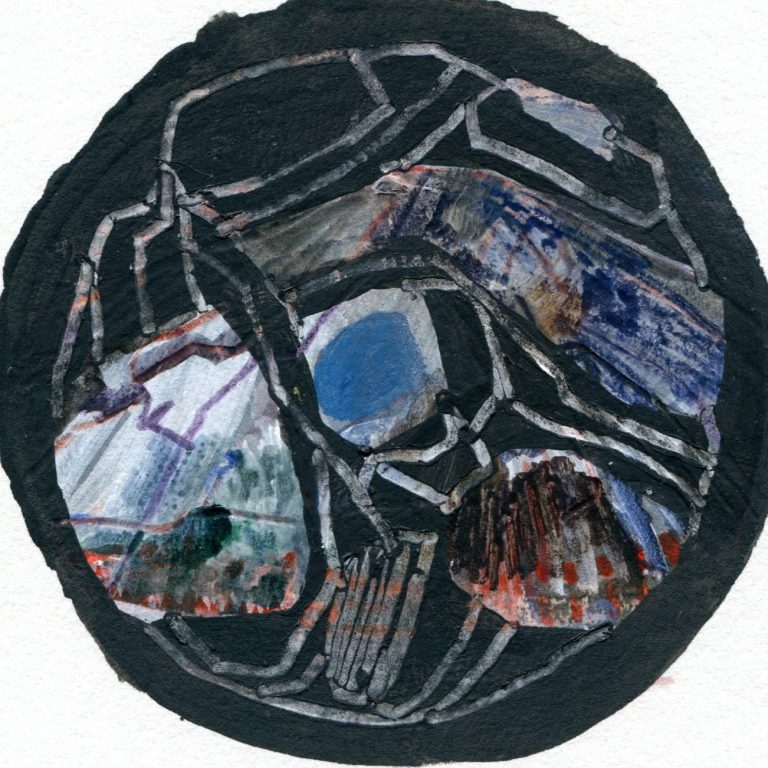 ANA PATOVA CROSSES A BRIDGE
I slept deep in a moving geometry.
---
I woke in darkness, as I had gone to sleep, I woke with language in my mouth. Yet, these weren't words that immediately became text. I had to perform, first, the pareis of writing, the pareis to come out of sleep. I slept deep in a moving geometry. I don't mean that my room was shaped this way, my room was ordinary, though also beautiful. What I slept in was created by my mind; it was a question of void space, my sleeping. It began as empty, black space then was transformed by light, by ribboning, by the secreted presence of another. Another person touched my sleep and shapes formed. I knew who she was; I called her name. She could not come in body. So there was this sleeping geometric holding feeling, and there was outside architecture. I wrote a book wherein I brought sleep to the outside. I drank dream tea and sat on benches perched above the city, and in the blur wrote that book.
[…]
I extended my arm and wrote, "Walls create an enclosure in which dreaming separates itself from sleep," and that would be the first sentence of the book for many days as I sat over it waiting for my question to change.
---