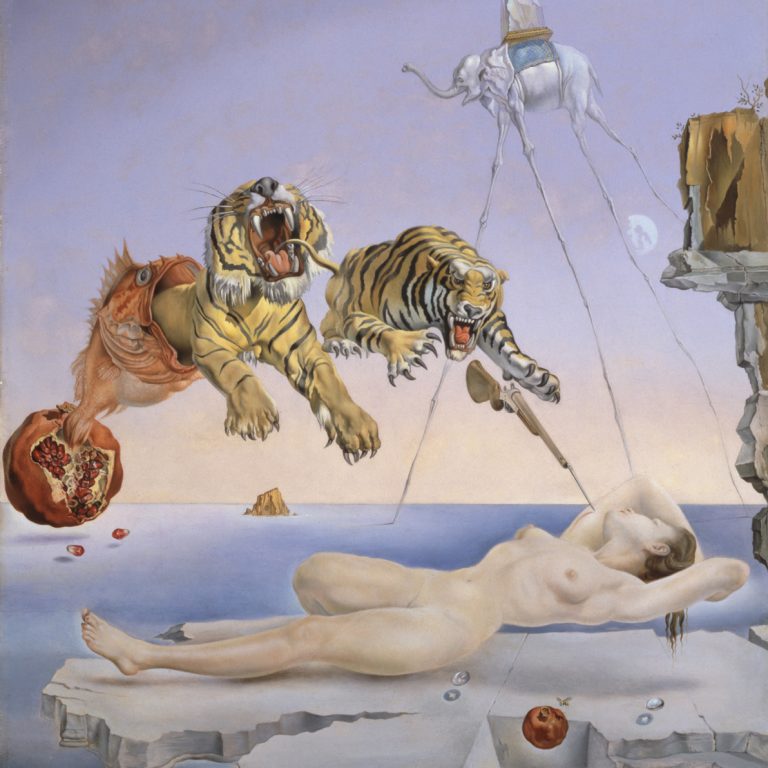 Dream Caused by the Flight of a Bee Around a Pomegranate a Second Before Awakening
If you are a man under the age of 70, avoid the ladies in grey or green wool suits and furs
---
Whenever in Rome, visit Bernini's Elephant and Obelisk, Pulicino della Minerva (trans. Minerva's little chick), in the Piazza della Minerva. 1 1 Roman goddess of music, magic, poetry, wisdom, medicine, commerce, weaving and crafts (born from head of Jupiter like Athena/Zeus). Also has an owl.
Then go to the pizza shop around the corner and have the most divine mushroom pizza on the planet.
Afterwards, walk 4 meters and pay homage to the Piè di Marmo, a giant marble foot—all that remains of a once giant statue near an ancient temple devoted to Isis and Serapis. Usually, the space between the wall and the foot is piled with garbage awaiting pickup.
Turn around and face the other side of street, where you will see the most adorable little present of a chocolate shop. Order the marrons glacées and hot chocolate. If you are a man under the age of 70, avoid the ladies in grey or green wool suits and furs—they want your money and your companionship and they want you to walk their little dogs while they watch Italian soap operas.
Of this painting, Dalí said (in 1962, the year of: John Glenn's first orbit of the earth; the Cuban Missile Crisis; the first packet of salt and vinegar flavoured crisps sold in America): "to express for the first time in images Freud's discovery of the typical dream with a lengthy narrative, the consequence of the instantaneousness of a chance event which causes the sleeper to wake up. Thus, as a bar might fall on the neck of a sleeping person, causing them to wake up and for a long dream to end with the guillotine blade falling on them 2 2 The guillotine reference is to Alfred Maury's dream, La Guillotine. This dream is a dream to specialists who favour a materialistic, biological interpretation of dreams, such as Lydiard Heneage Horton. -the noise of the bee here provokes the sensation of the sting which will awaken Gala." *
*just googled 'sting which will awaken gala.' (Gala was Dalí's wife.)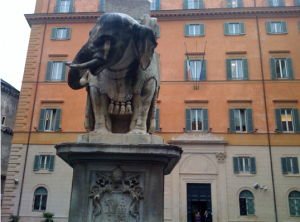 ---