Glass
I thought the plan to become a witch would work for me over the summer.
---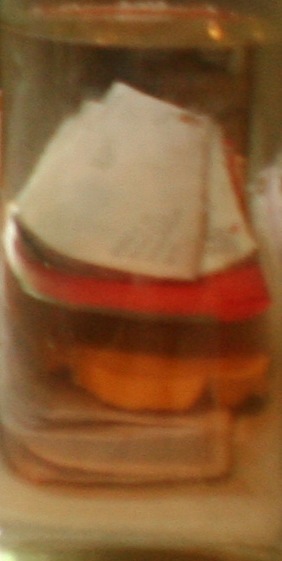 Ballycastle, County Mayo.
I was driving from the back seat. It was raining so hard I couldn't see. I gave someone a lift down the street. I was upset. I indicated right to turn at the sea road. The wipers were going fast and still I couldn't see. I decided to turn a bit further down at Padraic's shed. The door was open. There were people and shelves inside instead of cattle. The person I was giving the lift to had machine parts. He had got them in the shed. I looked in again. There were rows of mustard-coloured glass vases and objects I wanted to examine.
Then I was in an area before the main shed. There was a small plump woman standing at a barrel. She was taking deposits/lodgments. She was the bank. I found myself filling out my deposit slip. There were all kinds of questions on it. I decided not to answer some. It was none of their business and I didn't have all day. I gave her the deposit and glanced back in at the elegant glassware. I waited at the barrel while she served other people. Why was I waiting? Oh, she hadn't given me my receipt. I asked her for it. She said I hadn't filled it out so she couldn't give it to me. I said, Give it to me now and I'll fill it. She refused. I somehow got the slip and saw that I had put my Mott Street, New York City address on it. Why had I done that? I was distressed at how distressed I was. Impatient, agitated, practically overwhelmed.
I went to fill out the details on the receipt. Banks often stamped a receipt even if it isn't all filled out. Why was she being so particular? I returned to her but she was serving others. Then she handed me my change, $5, a piece of chocolate cake and coffee. I took a sip of coffee and said, This isn't my change. It wasn't even my coffee.
She was having a bad day and there seemed to be no way to talk to her without making it worse. There was a now long line. A thin woman in brown said to the plump woman, I've been coming here all summer and you really don't seem well today. What's wrong? You're usually so organized. The plump woman went off to a shelf, turned back and said, I thought the plan to become a witch would work for me over the summer.
I reeled around on my heel, groaning in agony at the murk of psychological crap she was immersing me in when all I wanted was my receipt.
---