Significant Kitsch
the father of the one who kitsched up the mirror
---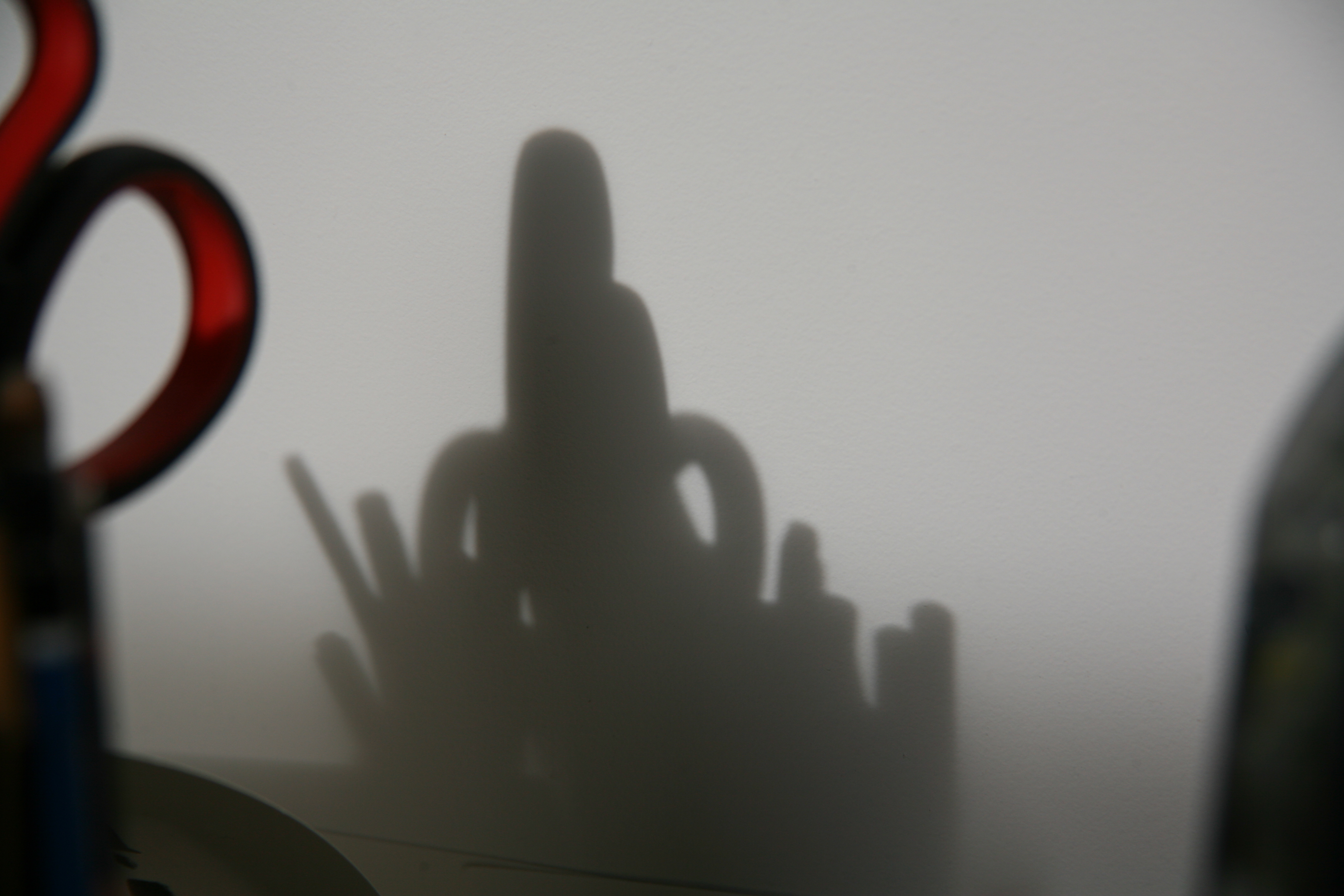 I had directed Mom and Dad and my brother David (who was younger than he is now) to a café.
Susi was in the café.
"What's this neighborhood called?" said Dad.
"Windsor." (Not actually the name of the town. It was the name of the next town over, except it wasn't. That town is called Washingtonville.)
Mom and I formally waited for Susi to come out of the toilet; we missed her; she had sat down at the table I'd been at the day before.
"Look, that's my chair," I said. The chair was yellow, and also seemed to be combined with a kids' toy and something David would make out of plastic or wire and paper, small but well-structured—I don't know how to describe it.
A man entered the café with a big fish wall-hanging.
I said, "What's this?" and then remembered that earlier in the dream I had sent off an elegant mirror for repair. They kitsched it up, even going so far as to put a blanket with Homer Simpson in place of the mirror.
"How much?" I asked, aware that the man and his dad had spent ages repairing it.
"50 euro."
"Not bad," I said.
The older man—the father of the one who kitsched up the mirror—is a serious German artist with long grey hair who came by my house to talk about my work. I realized how secret and extraordinary it was to have him there and how lucky I was; how I couldn't boast about it because it was a personal thing he was doing for me. It was only as we continued that I noticed that the fingers of his right hand were gone and he had a goiter-like bulge on his wrinkled neck. I was showing him paintings on the computer but it got turned over to photos and I couldn't correct him. The screen became ever more tiled with photos of grass, hedges and a German church spire.
My house was a two-story out of town. The back door was open and I had a view of the sea.
---