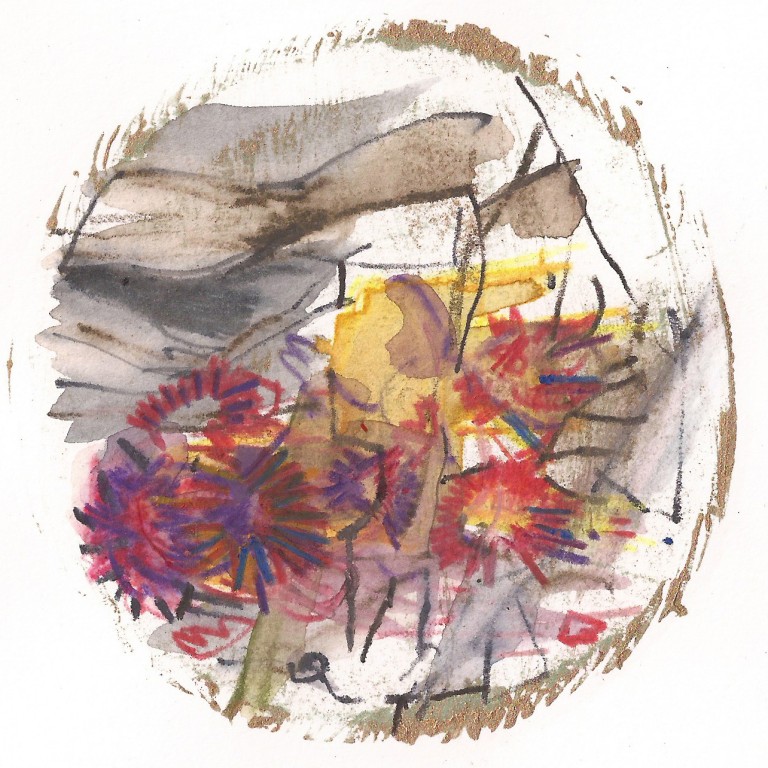 In a dungeon below the center of the earth, wearing Alice's pale blue dress and white pinafore, I skirt the edges of the floor grate, peering into the space below.
In the space below, there is another dungeon with tiny spidermen. I think they are toys but then they move like homunculi and I know that they are real spidermen the size of lemurs 1 1 If you walk on the roads surrounding Ranomafana Forest in Madagascar at night, you will need a flashlight. There are no lights for miles. When you flash the light into the trees, millions of tiny eyes reflect back. The nocturnal mouse lemurs are out for the evening, holding their conferences and dinners and informal gatherings, discussing whatever is to be done with the dying species, H. sapiens. See Dream 808 Spider Eyes. quietly moving through the space on vines in the darkness.
The only source of light is the red glow radiating up from below the lowest dungeon.
The light from a hell I don't believe in.
---