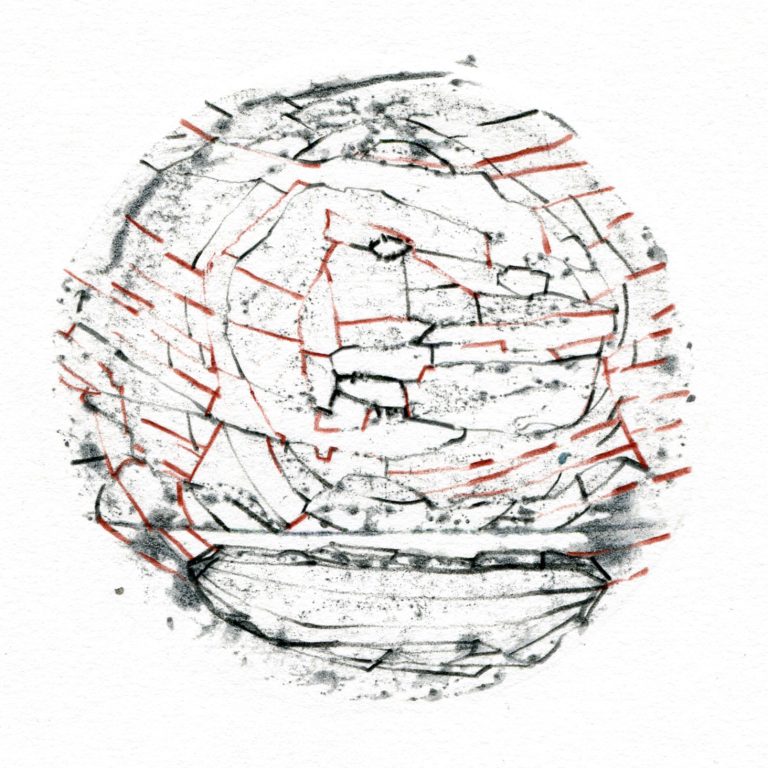 The Puzzle
I don't believe that this third cat really exists—come now, that's impossible!
---
1
The puzzle
Along with a poorly identified person (maybe my aunt), I am visiting a sort of colonial trading post. At the very back of one room, we come upon a gigantic puzzle laid on a long, slightly inclined table. From far away, it looks like there is a nearly completed puzzle in the center—it's of a Renaissance painting, with very bright and glossy colours—with other objects all around it. Close up, though, you realize the whole thing is a puzzle: the puzzle itself (the painting) is but a fragment of a larger puzzle, unfinished because it can't be finished; the distinguishing feature of the puzzle is that it's made up of volumes (cubes, roughly, or more precisely irregular polyhedra) whose faces can be combined at will: each face of cube A can be combined with each face of cube B, and not just two by two, as in children's (cube) games. Thus there are, if not an infinite number, at least an extremely large number of possible combinations. The painting is only one of them; the fragments surrounding the paintings are sketches, drafts, outlines of other puzzles.
As proof, somehow, of this nearly limitless permutation, I take a piece from the side of one of the fragments (which are, I forgot to say, like the puzzle, not square or regular like most puzzles, but somehow 'sideless,' without a rectilinear border) and turn it over for a few moments, then replace it at the side of another fragment, where it fits immediately.
We go into another room, where we run into my niece Sylvia. It seems to me something very violent happens then (perhaps we break something?).
[…]
3
The three cats
After a long trip, maybe, I return to Belvy (or is it Dampierre?). My whole family is there. My cat is sleeping in a corner of the room. I am quite surprised to see a second cat (much smaller and striped) in another corner of the room. I go to sit and I step on a third cat; this one is much larger. I don't believe that this third cat really exists—come now, that's impossible!—but it jumps up and scratches my face.
---