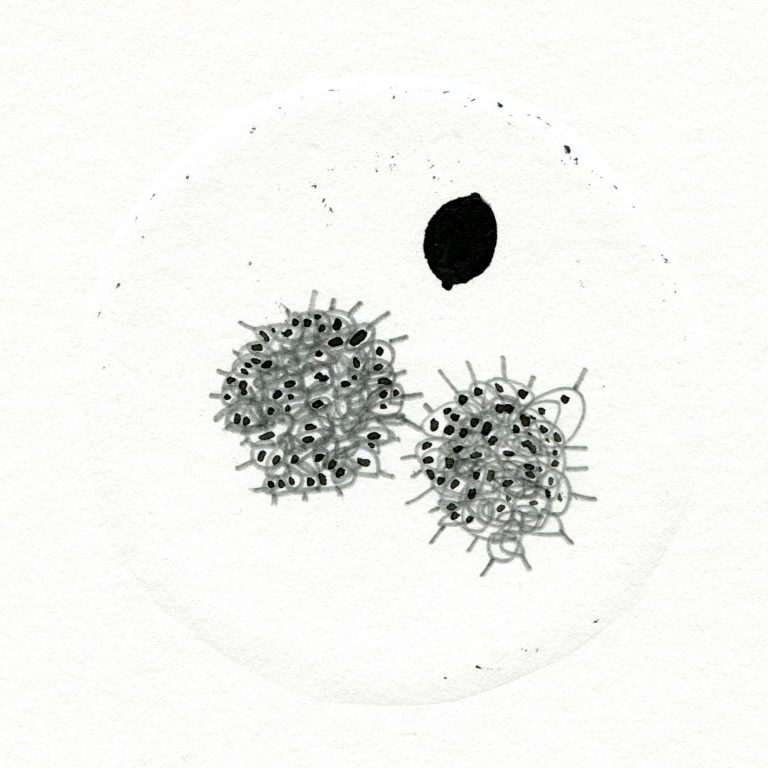 The Strangest Wedding
He was as big as me but I was the size of a turtle.
---
Lucy: I was marrying a turtle named Fred who looked like the Mock Turtle in Alice in Wonderland. He was as big as me but I was the size of a turtle.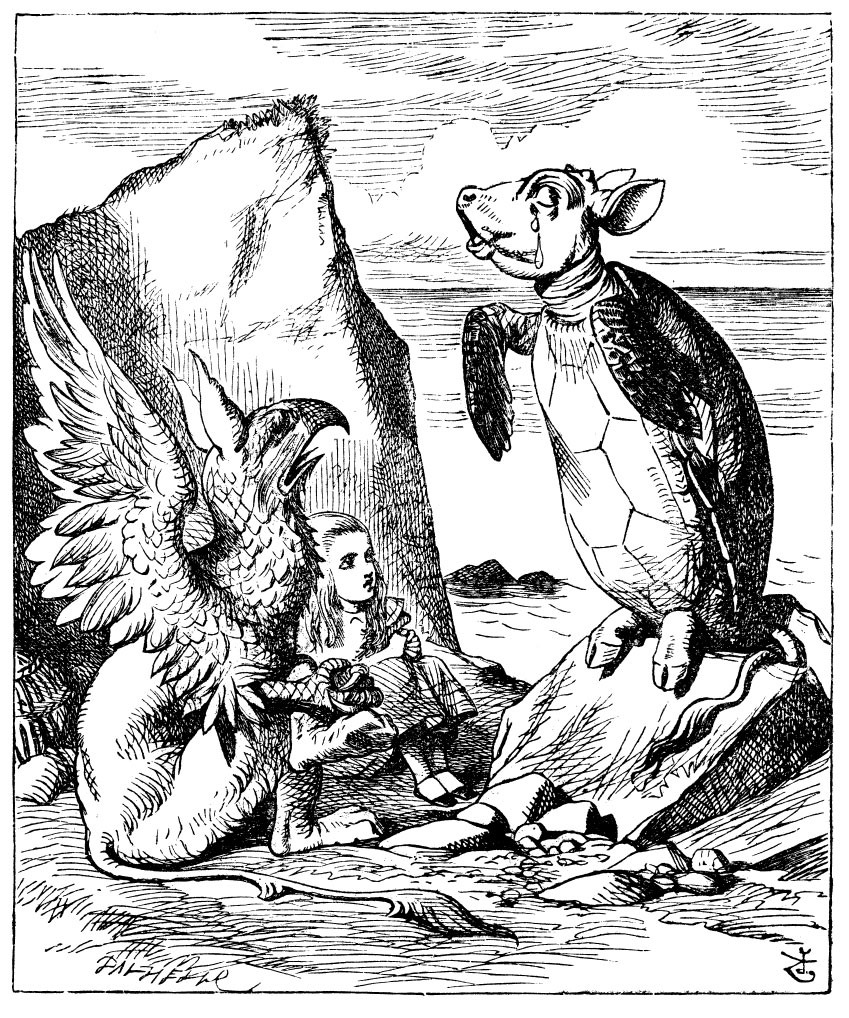 The guests at the wedding were an emu, a polar bear, a penguin, a flamingo, an armadillo and a warthog.
Me: Where were you?
Lucy: We were in a forest clearing with a pond behind us. No, it was more like a  city on an island in the middle of a lake.
I had an awkward feeling.
The polar bear, who was kind of dirty, was looking at his iPhone6 (I know what they look like because my papa just got one) wearing those things you put in your ears…
Me: Earphones?
Lucy: Yes. He was listening to a rock and roll song while looking at pictures of people dancing in bubbles on the phone screen. The dancing people looked like they were in the card game 'Set.' I play it a lot with my mama and papa.
(Pause)
He looked like he was from outer space…like an alien.
Me: What do you mean?
Lucy: That's what it felt like to me…I don't know why.
I woke up when the polar bear drooped his head because he was bored and went to sleep.
Afterwards, I felt awkward, embarrassed and amused.
Me: Will you draw me a picture?
(She did but I have lost the drawing. It was in grey ink and had a wheel-like quality, with the ipod and the dancing people in bubbles and the game set all in different spokes of the wheel. I wish I could find it.)
FOUND IT!: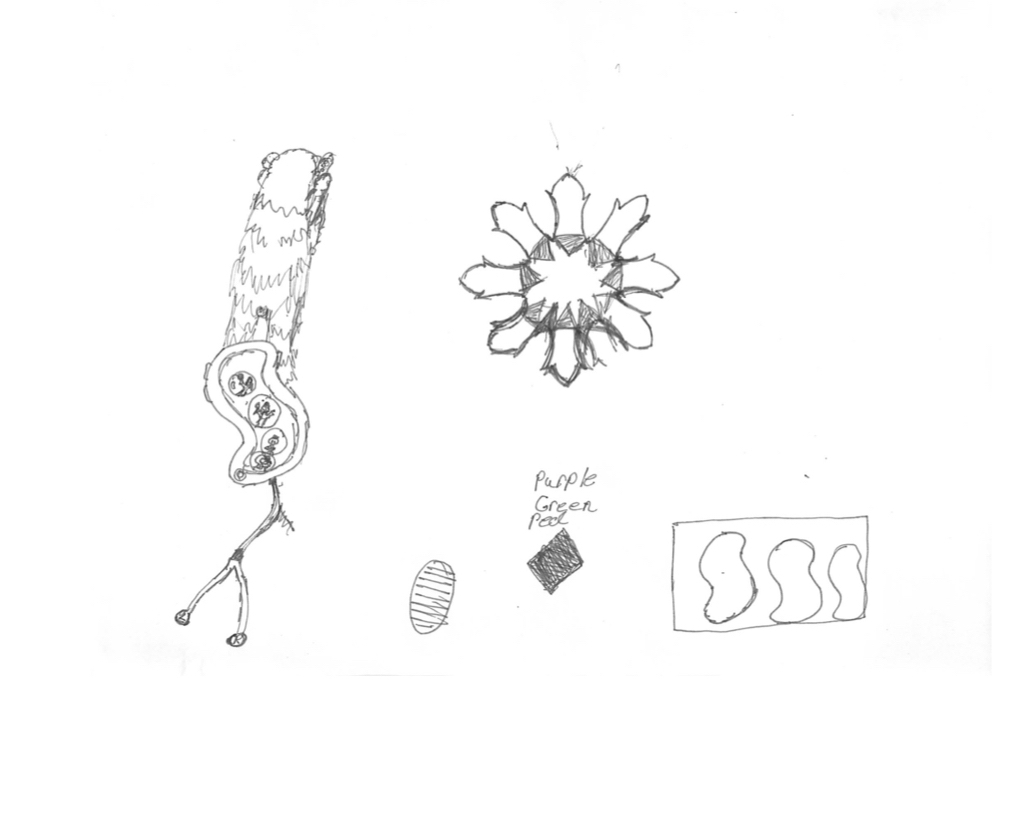 ---